Starting in June, I will offer ceramics workshops in the beautiful facilities of Tante Berg and I am so happy to get creative with you in a cozy atmosphere.
Do you want to get to know the natural material clay and to create your own pieces?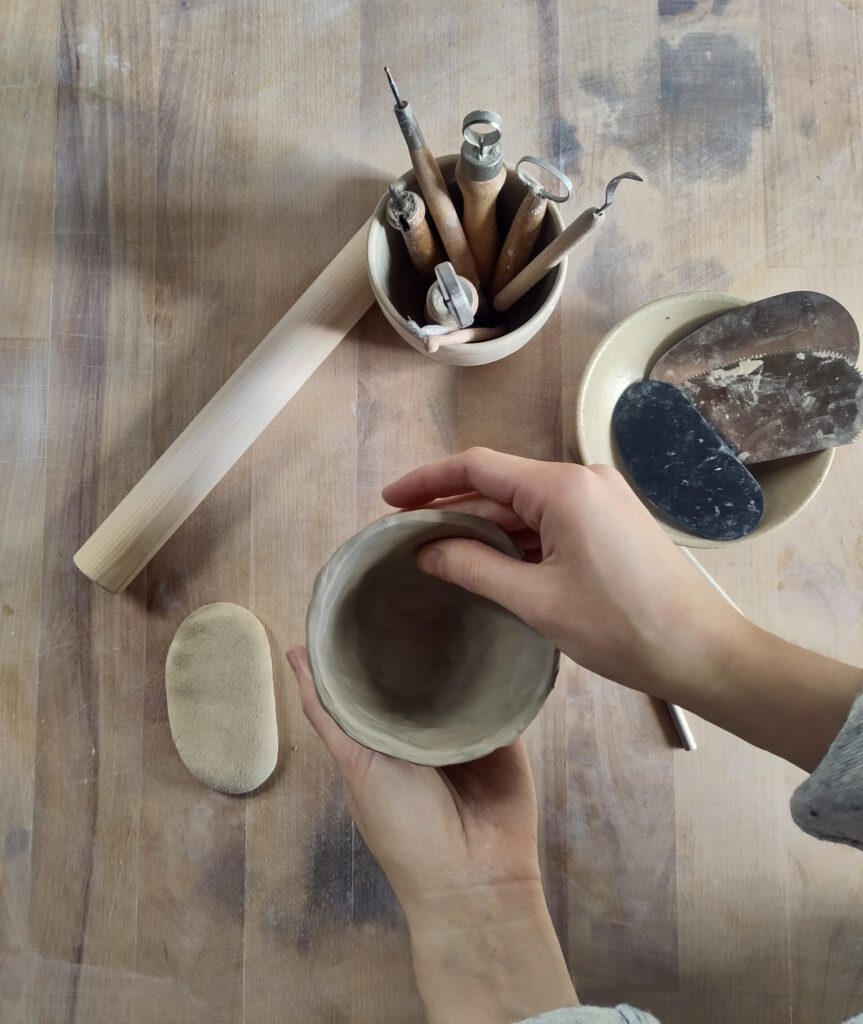 Pottery Handbuilding
In this workshop you create your own pieces with clay.
After an introduction to basic techniques, you can realize your own ideas and shape and decorate the workpieces as you wish with a variety of tools. I will accompany you and support you in the process.
After the workpieces have been glazed and fired they are ready to be picked up after 5-6 weeks.
Topic in June: 'Small vases and flower pots'.
Topic in August: 'Cups and candlesticks'
Price: 90,00 Euro; + material costs (12€/kg clay). Incl. snacks and drinks.
Dates:
09.06.2023 | 16-19 Uhr
16.06.2023 | 16-19 Uhr fully booked
11.08.2023 | 16-19 Uhr
19.08.2023 | 10-13 Uhr
Notes:
Please bring an apron or old clothes to wear.
Your work pieces will be glazed by myself with my satin wood ash glaze.
If you are interested or have any questions, please feel free to contact me.