Behind Kayu Ceramics is me, Sarah Jane.
What I love about handcrafting is being able to see and touch the end result, with all its textures and layers. It fulfils me and makes me appreciate how much time and work went into the final piece.
Creativity has been my constant companion in life. From an early age, I have been inspired by what we can create and build with our own hands, with our ideas and curiosity.
Fascinated by tradition and craft, my interest in ceramics started to grow. This also lead me to take some wheel throwing courses in various countries from Germany to Asia. Each course and each encounter gave me inspiration and an insight into different working methods and techniques.
What inspires me is the natural quality of this craft. Working with clay grounds me, and I take my time with each individual step. In today's fast-paced world, I want my ceramics to represent a counterpoint, a moment of peace. Nature is my inspiration, which is also reflected in the form and colors of my ceramics.
Through my half-Indonesian roots, I have carried parts of the culture, traditions, and language with me from an early age. They are part of my life and for this, I am very grateful. As such, in what I do, I want to establish a connection to who I am.
This is how the name Kayu Ceramics was created. Kayu' is Indonesian and means 'wood'. It's that simple – and it's precisely this simplicity I find so beautiful.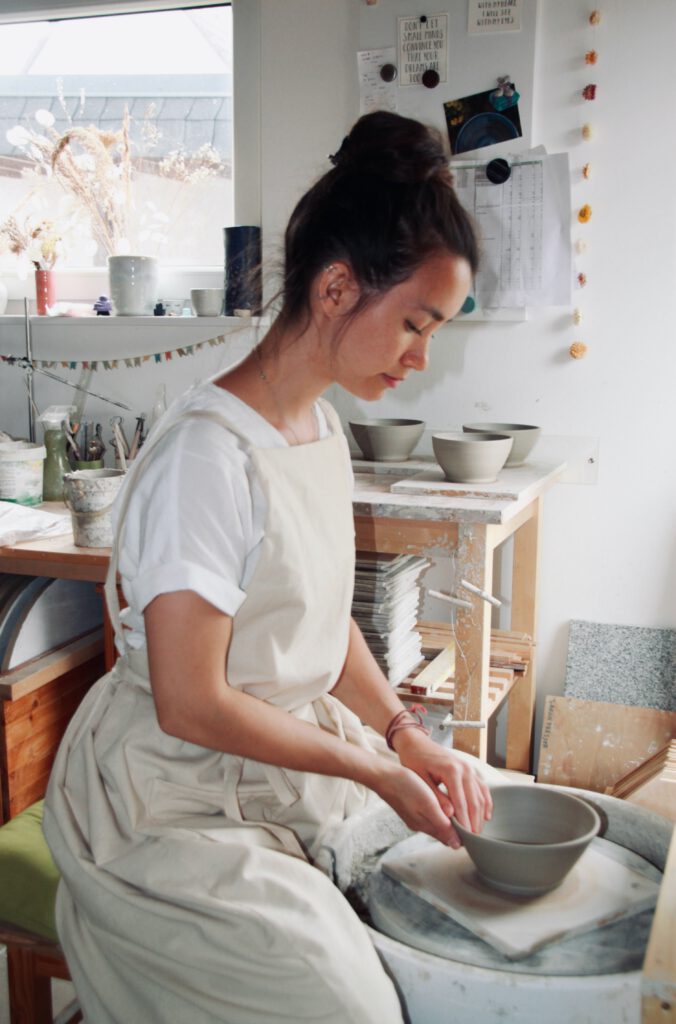 Thank you for taking an interest in my work and for being here. I am very happy to share my passion for ceramics with you.